Net Neutral
No speeding up, slowing down or blocking any content, applications or websites ever!
Blasting Fast
No more 'up-to' numbers of the entrenched ISP's. What you see is what you get!
Welcome
OCG is dedicated to providing Long Island with the best high speed internet. Our goal is to bring you the fastest fiber optic internet, without the headache of unreliable services. With over 20 years of experience providing Dark Fiber and Direct Internet Access, our privately owned and operated network facilities are here to provide superior service and support.
Contact us
Ready to update your slow internet connection?
Symmetrical high-speed fiber internet for remote work, gaming and streaming is coming to your neighborhood!
Check our availability today
(929) 494-2201
sales@ocgcom.com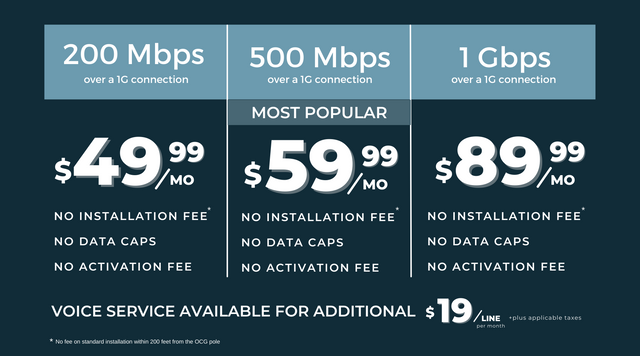 Free WiFi 6 router included!
Stream, play, work and learn without any buffering.